Gold demand soars in 2022
World gold demand increased by 18% in 2022 to 4,741 tonnes, the highest in more than a decade. Huge central bank purchases of gold were instrumental in boosting annual demand to near-record levels.
Gold demand, excluding OTC markets, reached 4,741 tonnes in 2022, an increase of 18% over 2021 and almost the same amount as in 2011, a year of record demand. 
The solid annual increase was driven by extraordinary central bank demand, the highest in 55 years, and a busy fourth quarter despite rising prices. This is according to a World Gold Council report on gold trading through 2022.
Central banks' gold rush
In the second half of the year, central banks hoarded gold at a frenetic pace. Some analysts attribute this gold rush to a desire to diversify reserves and reduce dependence on the dollar. The more than 800 tonnes acquired since July brought annual demand in this sector to 1,136 tonnes.
This is a 55-year high and more than double the 450 tonnes in 2021. Nor was the price increase an obstacle to demand soaring in the last quarter to 417 tonnes.
These data again highlight the change in the policy of central banks, particularly those in Europe, from what they did in the 1990s and 2000s when they typically sold hundreds of tonnes a year. With the financial crisis of 2008-09, European banks stopped selling and a growing number of emerging economies have shifted to significant purchases.
Central banks such as those of Turkey, China, Egypt and Qatar reported buying gold last year, although the World Gold Council warns that about two-thirds of the gold bought was not publicly reported. In fact, only a quarter of central bank purchases in the fourth quarter were reported to the IMF.
Reported purchases in 2022 were led by Turkey, with almost 400 tonnes. Russia was among the central banks that did not regularly publish information on changes in their gold reserves.
Less jewellery, more investment
As usual, consumption of gold for jewellery was the largest volume, at 2,086 tonnes, although it fell by 3 % from the previous year. Much of this decline in demand occurred in the fourth quarter, due to the rise in the price of gold.
The price increase also affected the demand for gold in the technology sector, which was further weighed down by the deterioration in the global economic environment. The sharp fall in the fourth quarter led to an annual decline of 7 % to 309 tonnes. 
Meanwhile, investment demand reached 1,107 tonnes, 10 % higher than a year earlier. Demand for gold bullion and coins stood at 1,217 tonnes, 2% higher than in 2021, although the fall in gold ETF holdings (-110 tonnes) must be deducted from this amount. It is clear that high inflation encouraged purchases by retail investors.
Annual gold demand
Price rebound
2022 saw a record annual average gold price in the London Bullion Market Association's Gold Price PM of $1,800 per ounce. The gold price also ended the year with a marginal gain, despite downward pressure from the strong US dollar and rising interest rates.
Although the average price in the fourth quarter was slightly lower both quarter-on-quarter and year-on-year, the strong rebound in November was followed by a continued recovery in the final weeks of the year.
Gold prices had fallen from their all-time high in March, when they reached over $2,000 per troy ounce, to just over $1,600 in the penultimate month of the year, as rising interest rates triggered selling by some investment funds. However, demand from central banks and retail investors halted the decline and set the stage for a strong rally.
Indeed, buoyant retail investment drove bullion and coin demand in 2022 to the highest level in nine years. Strong growth in Europe, Turkey and the Middle East offset the sharp slowdown in China, where demand was affected by the COVID-19 crisis. 
Supply is also growing
In 2022, the gold supply increased by 2 % to 4,755 tonnes. This ended two years of successive declines, thanks to modest increases in all segments. 
Mining production accounted for three quarters of the total, reaching 3,612 tonnes. This is the highest amount in the last four years after a growth of 1 % compared to 2021. Recycling supply saw only marginal gains in 2022 despite strong local currency price increases in many markets.
If you want to discover the best option to protect your savings, enter Preciosos 11Onze. We will help you buy at the best price the safe-haven asset par excellence: physical gold.
If you liked this article, we recommend you read: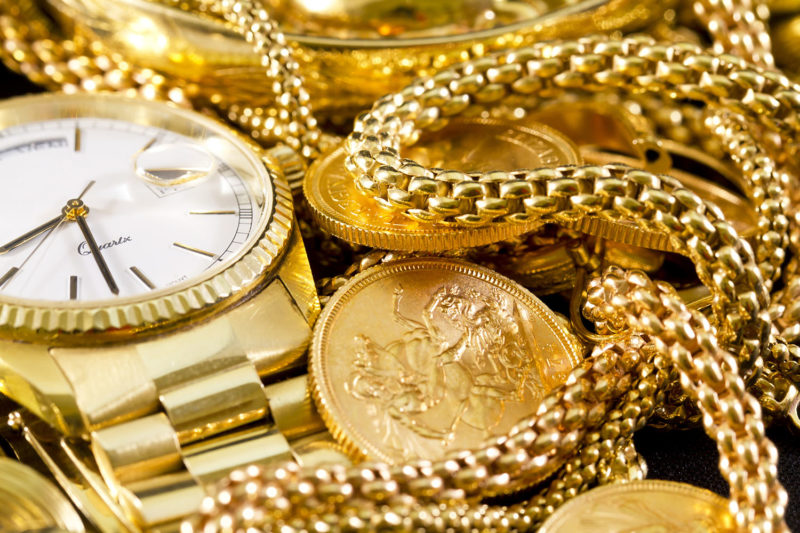 Economy
The gold standard
2 min read
Countries outside the Western sphere are buying up large amounts of gold.