La Plaça of 11Onze was launched on 22 April 2021. El Canut, the financial arm of 11Onze, was scheduled to be ready shortly afterwards. But it had to be delayed until 1 October. Why? What happened? 'In a few days' is what the 11Onze team wanted to say to the whole community who, expectantly, asked "when will I be able to open an account with 11Onze"?
This film reflects the effort, enthusiasm, and responsibility of the team that created El Canut, setting up a revolutionary Catalan financial institution. But it also points out the obstacles and the foul play that had to be overcome.
You may also like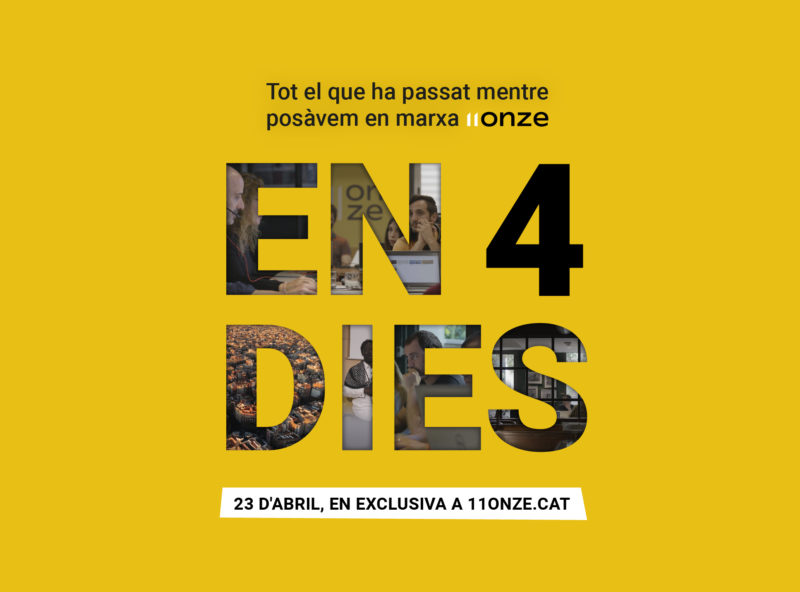 11Onze
Trailer 'In a few days'
01:49
This is the story of the launch of the financial branch of 11Onze, El Canut.
11Onze
THE ARRIVAL. Chapter 1
14:01
50 people set aside their day to day to enter The Academy of 11Onze.